Cancer Weekly Horoscope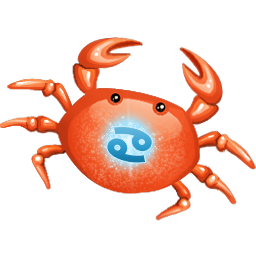 Cancer

21 Jun - 22 Jul)
Weekly Horoscope For Cancer
~ Week 07 of 2021
Week Starting On: February 15 to February 21, 2021
Cancer native, this week, if you can let go of something, your hands will be free to take hold of what you really want.
The week begins on Sunday, February 14, with Mercury retrograde in Aquarius making a conjunction to Jupiter in your house of intimacy. Today, words and poetry can bring romance. You can wax eloquently on how your sweetheart adds to your life. You can bring joy to their hearts and a smile to their face with your words of love.
Also, on Sunday, Valentine's Day, Venus in Aquarius makes a trine to the North Node in Gemini in your house of spirituality. If you're looking for love, let your wishes be known to the Universe. You may have had blocks holding you back, hesitations due to previous relationships. Today, you can release fears. You may want to light a red candle to bring a passionate lover or a yellow candle to represent a friend that becomes a true partner.
The week continues, and on Wednesday, February 17, Saturn in Aquarius makes a square to Uranus in Taurus in your house of technology. Today, you have the key to a treasure chest of information regarding passive income sources and investment opportunities. This could involve steps to take, websites for outsourcing tasks, or insight into other people's failures and successes. Saturn indicates there's hard work to be done, and you have to focus your attention on what you're doing. But as you do, Uranus unlocks opportunities. Today, you could find an investment path that could lead you toward prosperity.
To read more of your weekly horoscope, subscribe to Astrology+.
More Free Horoscope Readings