Cancer Teen Horoscope For Today, Tomorrow & Yesterday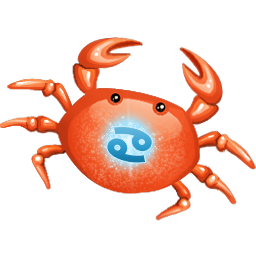 Cancer

21 Jun - 22 Jul)
Today's Teen Horoscope For Cancer
Today: Monday - July 16, 2018
Jul 16, 2018: If you're in school already, you may find it incredibly difficult to stay on track -- you have so much to think about that has nothing to do with history, writing or math! You should get back into it all soon.
Tomorrow's Teen Horoscope For Cancer
Tomorrow: Tuesday - July 17, 2018
Jul 17, 2018: You have some great mental energy to play with right now, so take advantage of it to get ahead of wherever you found yourself this morning. You should be able to outfox almost anyone!
Yesterday's Teen Horoscope For Cancer
Yesterday: Sunday - July 15, 2018
Jul 15, 2018: Deal with your wandering mind today -- that might mean putting off anything that requires focus for some other day. It's a good time to set your mind free!
More Free Horoscope Readings