Cancer Teen Horoscope For Today, Tomorrow & Yesterday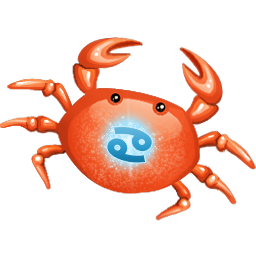 Cancer

21 Jun - 22 Jul)
Today's Teen Horoscope For Cancer
Today: Monday - February 15, 2021
Two different stories are active under Sunday's cosmic landscape, Cancer. The moon abandons weepy Pisces and bursts into fiery Aries, revving your engines for productive action on the career front. Elsewhere, messenger Mercury spends the day whispering new ideas into aspirational Jupiter's ear. These two bring big news and optimistic feelings towards any partnership problems that need patching up.
Tomorrow's Teen Horoscope For Cancer
Tomorrow: Tuesday - February 16, 2021
Don't rest on your laurels today, Cancer. You can make important advancements on the career front, if you only reach out and make it happen. The moon slides through go-getter Aries, pointing your attention to your ambitions and current standing in your community. Luna forms supportive connections to expressive Mercury and dream-big Jupiter, helping you get powerful messages across on your personal platform.
Yesterday's Teen Horoscope For Cancer
Yesterday: Sunday - February 14, 2021
As a Cancer, you're well accustomed to your penchant for living in the past. Thus, today's skies shouldn't surprise you much, as reality seems blurred before your very eyes. The dreamy Pisces moon spends the day cuddled up with reality-dissolving Neptune, bringing romantic, escapist fantasies to the forefront of your thinking. Try to strike a balance of surrender without feeling lost at sea.
More Free Horoscope Readings