Cancer Teen Horoscope For Today, Tomorrow & Yesterday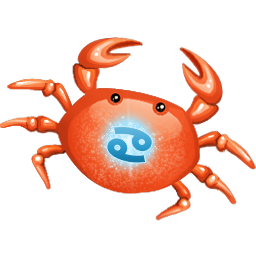 Cancer

21 Jun - 22 Jul)
Today's Teen Horoscope For Cancer
Today: Wednesday - April 25, 2018
You're having far more fun than you had expected to have, either because people are more accommodating, or thanks to your willingness to go the extra mile to make life more interesting.
Tomorrow's Teen Horoscope For Cancer
Tomorrow: Thursday - April 26, 2018
You're feeling a little suspicious of one of your friends or parents, but most likely it's just idle paranoia. Chill out a bit and watch them with open eyes -- you'll see the truth soon enough!
Yesterday's Teen Horoscope For Cancer
Yesterday: Tuesday - April 24, 2018
There's a lot to learn, and your mind is in just the right place to soak it all up. The material you're interested in might not fall under any academic subject but that's what classes are for!
More Free Horoscope Readings