Cancer Teen Horoscope For Today, Tomorrow & Yesterday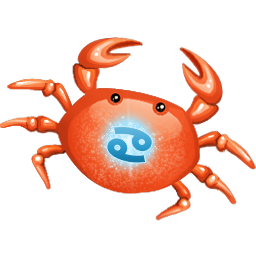 Cancer

21 Jun - 22 Jul)
Today's Teen Horoscope For Cancer
Today: Monday - January 22, 2018
You are right to be wary today -- especially as far as your fellow students are concerned! It's not as if they're out to get you, but they may do their own thing rather than lend a hand toward yours.
Tomorrow's Teen Horoscope For Cancer
Tomorrow: Tuesday - January 23, 2018
If your instincts say no, agree. You should only go along with a plan if you feel right about it -- if not, speak up. Otherwise, you might regret your silence.
Yesterday's Teen Horoscope For Cancer
Yesterday: Sunday - January 21, 2018
You and your friends are arguing over something that seems small to outsiders, but means the world to you. There's no need to fret, though, because things are going to resolve for the better soon.
More Free Horoscope Readings