Cancer Teen Horoscope For Today, Tomorrow & Yesterday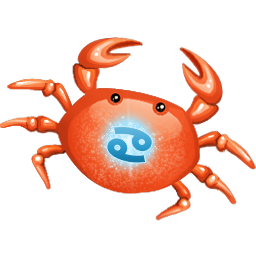 Cancer

21 Jun - 22 Jul)
Today's Teen Horoscope For Cancer
Today: Thursday - November 15, 2018
Nov 15, 2018: You're over the latest big issue today, and you might find that your people are just waiting for you to take action. You're a little off-balance, but not so much that you can't make some great progress.
Tomorrow's Teen Horoscope For Cancer
Tomorrow: Friday - November 16, 2018
Nov 16, 2018: You've got to slow down -- though you're tempted to add even more to your crazy schedule. It's a good time to chill out and let others handle all the new stuff coming down.
Yesterday's Teen Horoscope For Cancer
Yesterday: Wednesday - November 14, 2018
Nov 14, 2018: Get a few minutes with that one teacher or kid who's so vital to your plans -- they're almost certainly up for helping out, but you have to ask first. Communication comes easily today.
More Free Horoscope Readings