Cancer Teen Horoscope For Today, Tomorrow & Yesterday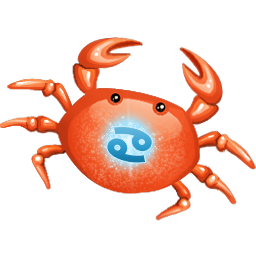 Cancer

21 Jun - 22 Jul)
Today's Teen Horoscope For Cancer
Today: Saturday - September 22, 2018
Sep 22, 2018: You're pretty busy, which is sometimes good -- but maybe not so much right now. The events of the day keep you from getting to the stuff that means the most to you. Soon, though.
Tomorrow's Teen Horoscope For Cancer
Tomorrow: Sunday - September 23, 2018
Sep 23, 2018: You're finding it harder to cope with all the stuff you've already got on your plate, though that will change soon. Just make sure you don't add anything today and you should be fine.
Yesterday's Teen Horoscope For Cancer
Yesterday: Friday - September 21, 2018
Sep 21, 2018: You need to speak out today -- in person, on your blog or through some other means. Whatever you have to say can't wait, even if it seems as if the airwaves are clogged with gunk.
More Free Horoscope Readings