Cancer Teen Horoscope For Today, Tomorrow & Yesterday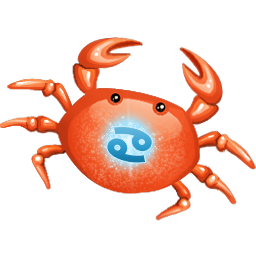 Cancer

21 Jun - 22 Jul)
Today's Teen Horoscope For Cancer
Today: Monday - May 25, 2020
May 25, 2020: If your instincts say no, agree. You should only go along with a plan if you feel right about it -- if not, speak up. Otherwise, you might regret your silence.
Tomorrow's Teen Horoscope For Cancer
Tomorrow: Tuesday - May 26, 2020
May 26, 2020: You may be a bit selfish today -- but why shouldn't you be? Things are going your way anyway, and you might need to take care of a few things important only to you. Who cares what anyone else thinks, right?
Yesterday's Teen Horoscope For Cancer
Yesterday: Sunday - May 24, 2020
May 24, 2020: You are right to be wary today -- especially as far as your fellow students are concerned! It's not as if they're out to get you, but they may do their own thing rather than lend a hand toward yours.
More Free Horoscope Readings