Cancer Teen Horoscope For Today, Tomorrow & Yesterday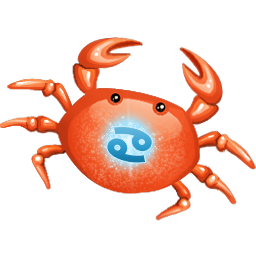 Cancer

21 Jun - 22 Jul)
Today's Teen Horoscope For Cancer
Today: Thursday - February 21, 2019
Feb 21, 2019: You can recall tiny details that everyone else had long forgotten, so dust off that brain of yours and make with the nostalgia. Even your parents are amazed at what you can dig up today.
Tomorrow's Teen Horoscope For Cancer
Tomorrow: Friday - February 22, 2019
Feb 22, 2019: Someone needs to be in charge, but it could be that nobody is stepping up. That doesn't make it your job, necessarily, but you may still feel the urge to do something about leadership soon.
Yesterday's Teen Horoscope For Cancer
Yesterday: Wednesday - February 20, 2019
Feb 20, 2019: Something small catches your eye midday and sets you off -- in a good way! Your quick mental processes make short work of the puzzle, and you should look good in the eyes of others.
More Free Horoscope Readings