Cancer Love Horoscope For Today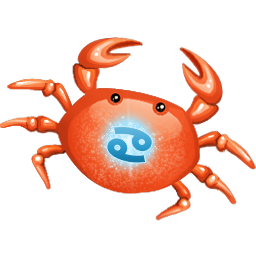 Cancer

21 Jun - 22 Jul)
Today's Love Horoscope For Cancer
Today: Thursday - November 15, 2018
Daily Flirt
Nov 15, 2018: You may want to get out of the house as soon as you get up -- you just need to shake off some of the weird energy that's clinging to your house. That won't last forever, so it's not time to look for a new place yet.
Daily Singles
Nov 15, 2018: You're blessed with the talent to give bad situations positive outcomes. Even the most hardcore opponents are no match for your spirit. On a day like today, you get what you want -- and make everyone else feel the same way.
Daily Couples
Nov 15, 2018: You can turn difficult circumstances into material for your amazing life, whether that means creating an artistic vision or fixing up your house. Your partner loves these plans and has some ideas of their own.
More Free Horoscope Readings