Cancer Love Horoscope For Today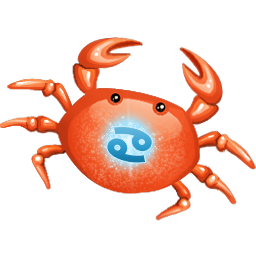 Cancer

21 Jun - 22 Jul)
Today's Love Horoscope For Cancer
Today: Monday - January 22, 2018
Daily Flirt
Slow down and look at what's going on around you today. You won't necessarily discover something awful, but you do need to know everything about the situation before diving in.
Daily Singles
Shake things up using only your brain! Any airhead can put on tight pant and just giggle at everything or nothing. Offering up a bit of a mystery is much more intriguing to the right person.
Daily Couples
You're in a good position to figure out what's really going on inside sweetie's head. You may or may not need to do anything about it, but you will find the information handy. Keep it in mind.
More Free Horoscope Readings