Cancer Love Horoscope For Today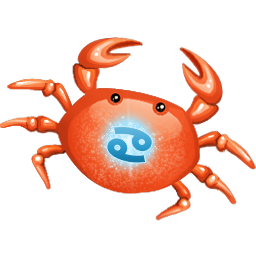 Cancer

21 Jun - 22 Jul)
Today's Love Horoscope For Cancer
Today: Thursday - February 21, 2019
Daily Flirt
Feb 21, 2019: Paranoia isn't your best friend, but it does sometimes come for a visit and a chat. Today, it says hello when you see or overhear something a little suspicious, but try not to take it too seriously!
Daily Singles
Feb 21, 2019: While living in a cocoon sounds comfy, you'll never find another true love hidden away from the rest of the world. Break out from your safe habitat and take a chance. Socializing with friends could lead you to something called FUN.
Daily Couples
Feb 21, 2019: Your high energy needs a new outlet. Confer with your honey to figure out the next venture that could use your constant enthusiasm and vigor.
More Free Horoscope Readings