Cancer Love Horoscope For Today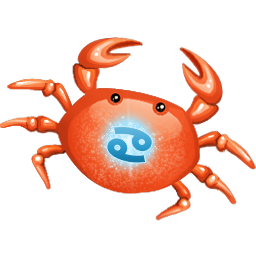 Cancer

21 Jun - 22 Jul)
Today's Love Horoscope For Cancer
Today: Saturday - September 22, 2018
Daily Flirt
Sep 22, 2018: Even your BFFs might be up to no good today, so watch out for folks who might want to take advantage of you in small ways. You're feeling pretty stable, but you just have to keep that balance.
Daily Singles
Sep 22, 2018: When you're feeling this serious, casual dating just doesn't work. Now is the time to rethink what you really want for the long term, and then take steps to meet your match -- or to keep things moving if you've already got your eye on someone special!
Daily Couples
Sep 22, 2018: Travel is in the stars. If you two don't have anything planned, get to a library and check out guides for all the places you'd like to go. Any seeds planted right now will be fostered and cared for by the universe.
More Free Horoscope Readings