Cancer Career Horoscope For Today, Tomorrow & Yesterday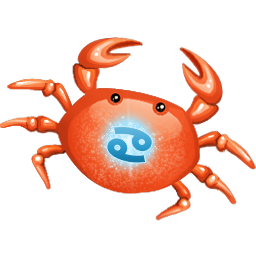 Cancer

21 Jun - 22 Jul)
Today's Career Horoscope For Cancer
Today: Thursday - February 16, 2023
What should you invest in, Cancer? Conversations about pursuing your new professional aspirations versus old goals might be tense as Mercury in Aquarius squares the South Node in Scorpio and the North Node in Taurus. You may feel torn between continuing with ongoing endeavors over starting anew. Although it might be scary to take a leap of faith, then it could be worthwhile. Since the sun in Aquarius will also conjunct Saturn in Aquarius, just know that you have the control and authority to invest in whatever will be financially enduring.
Tomorrow's Career Horoscope For Cancer
Tomorrow: Friday - February 17, 2023
How you speak about your career path could make a significant difference, Cancer! It might be time to align yourself with your ideas and to open up the conversation as Mercury in Aquarius sextiles Jupiter in Aries today. Since Jupiter is positively expanding upon your career path, you may feel like the stars have aligned in your favor. Given that Mercury is also involved, you may have some ideas or curiosities that could be worth exploring since the sextile is the time to do so. Research your options to transform your professional and financial security!
Yesterday's Career Horoscope For Cancer
Yesterday: Wednesday - February 15, 2023
Dream about where your professional journey may go, Cancer. The world is your oyster while Venus in Pisces conjuncts Neptune in Pisces. The magical conjunction will inspire you to imagine all of your professional possibilities. You might be dreaming about new educational opportunities, like taking a class or being mentored by someone that you admire. Travel could even be on your mind, especially if you want to commit to a work trip or relocate for better professional opportunities. Since the conjunction can inspire even the imaginable, you may feel like anything is possible!
More Free Horoscope Readings