Cancer Career Horoscope For Today, Tomorrow & Yesterday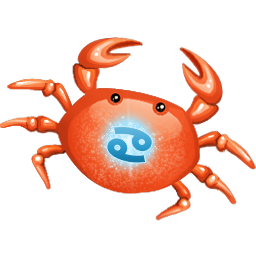 Cancer

21 Jun - 22 Jul)
Today's Career Horoscope For Cancer
Today: Thursday - November 15, 2018
Nov 15, 2018: So your plan isn't coming together flawlessly -- that's no reason to discard it altogether, particularly if you've already done the difficult footwork. Take some time to regroup. Find a way to revamp your approach so you don't have to start from square one.
Tomorrow's Career Horoscope For Cancer
Tomorrow: Friday - November 16, 2018
Nov 16, 2018: Go ahead and check tasks big and small off your to-do list with alacrity this morning. Consider getting an early start -- particularly because whatever you have planned later in the day may get derailed by anything from family emergencies to early happy hours.
Yesterday's Career Horoscope For Cancer
Yesterday: Wednesday - November 14, 2018
Nov 14, 2018: You may want to be less practical -- consider taking a more high-concept approach to your latest project. Just make sure you get a reality check from a colleague before you go for it. Your ideas may be a little too complex for mild-mannered management.
More Free Horoscope Readings