Cancer Career Horoscope For Today, Tomorrow & Yesterday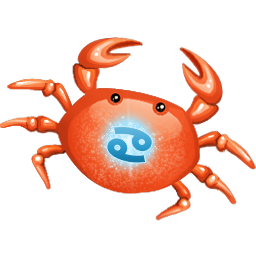 Cancer

21 Jun - 22 Jul)
Today's Career Horoscope For Cancer
Today: Monday - May 25, 2020
May 25, 2020: Avoid conflict at all costs. You have enough on your emotional plate without adding more to it, so be methodical about sidestepping clashes. If you feel the anger rising, leave the situation ASAP.
Tomorrow's Career Horoscope For Cancer
Tomorrow: Tuesday - May 26, 2020
May 26, 2020: Small conflicts are popping up all around you. The best way to avoid them is to work tirelessly. People will think you're being selfless by staying at your desk. Let them.
Yesterday's Career Horoscope For Cancer
Yesterday: Sunday - May 24, 2020
May 24, 2020: You may as well be butting heads with an alien. You and a co-worker are from different planets when it comes to agreeing on anything, so don't bother trying to explain your opinion. It's a wasted effort.
More Free Horoscope Readings