Cancer Career Horoscope For Today, Tomorrow & Yesterday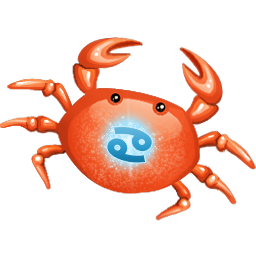 Cancer

21 Jun - 22 Jul)
Today's Career Horoscope For Cancer
Today: Thursday - February 21, 2019
Feb 21, 2019: Don't worry about not having all the answers—you're not the only one baffled by the current situation. As long as you're sincere and honest, you will go far. The more questions you ask, the more you'll be prepared for whatever comes your way.
Tomorrow's Career Horoscope For Cancer
Tomorrow: Friday - February 22, 2019
Feb 22, 2019: It's time to bring in some different thinking to your organization. It could be anything, from a new consultant to fresh ideas—but something has to give. You'll know you're on the right track when someone objects. Act as quickly and smoothly as possible.
Yesterday's Career Horoscope For Cancer
Yesterday: Wednesday - February 20, 2019
Feb 20, 2019: A certain party may be talking the talk (and a lot of it), but is the follow-through actually there? Don't waste too much of your precious time (and breath) until you get a better sense of this person's commitment. And watch out for deception.
More Free Horoscope Readings