Cancer Career Horoscope For Today, Tomorrow & Yesterday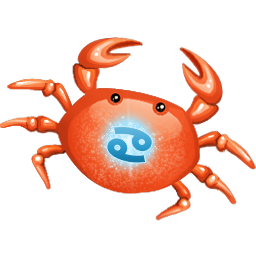 Cancer

21 Jun - 22 Jul)
Today's Career Horoscope For Cancer
Today: Saturday - September 22, 2018
Sep 22, 2018: You'll move through the piles of work in front of you with surprising speed, but you may need to reserve a little time for recharging your batteries toward the end of the workday. Something interesting is just around the bend.
Tomorrow's Career Horoscope For Cancer
Tomorrow: Sunday - September 23, 2018
Sep 23, 2018: You will have plenty of energy as you bust out of bed and into the day. While everyone else is still sleeping, you can cook breakfast and start on the day's tasks. You'll be done with everything and ready for some fun, fun, fun by noon!
Yesterday's Career Horoscope For Cancer
Yesterday: Friday - September 21, 2018
Sep 21, 2018: Everything will come together in a positive way today, and you should see great results from the past month or more of hard work. Someone you work closely with may want to learn your secret. Just don't divulge everything -- keep a few tidbits to yourself.
More Free Horoscope Readings