Cancer Career Horoscope For Today, Tomorrow & Yesterday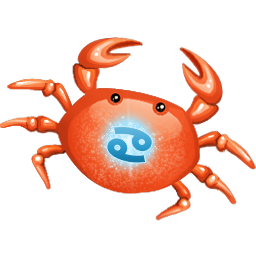 Cancer

21 Jun - 22 Jul)
Today's Career Horoscope For Cancer
Today: Wednesday - April 25, 2018
You will have no trouble at all focusing, even when it comes to extensively detailed documents or numerically heavy budgets. You should also be able to articulate your thoughts quite easily, so write them down.
Tomorrow's Career Horoscope For Cancer
Tomorrow: Thursday - April 26, 2018
It will seem as if your entire staff is overreacting to a recent infrastructure change, company news or even unfounded rumor. Don't try to lecture them or soothe frazzled nerves. Time is the only fix for this problem -- and even you can't speed that up.
Yesterday's Career Horoscope For Cancer
Yesterday: Tuesday - April 24, 2018
Use that brain of yours to help overcome work-related challenges. You should be able to find a clever solution that will carry you far -- but keep an open mind. Seemingly good ideas could fall flat; apparent bad ideas could take the world by storm!
More Free Horoscope Readings