Cancer Career Horoscope For Today, Tomorrow & Yesterday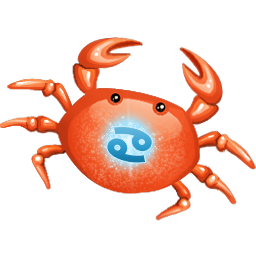 Cancer

21 Jun - 22 Jul)
Today's Career Horoscope For Cancer
Today: Monday - July 16, 2018
Jul 16, 2018: Next week, those around you may look at a situation in terms of additions, but you can see the advantages of stripping away the excess. Seek clarity and find the kernel of truth -- your ability to synthesize information is unrivaled.
Tomorrow's Career Horoscope For Cancer
Tomorrow: Tuesday - July 17, 2018
Jul 17, 2018: Changes are coming down the pike around the workplace, and you won't like them -- at first. Be as open as you can. After all, there's not a whole lot you can do to prevent or postpone the inevitable. In time, you'll see the wisdom of it all.
Yesterday's Career Horoscope For Cancer
Yesterday: Sunday - July 15, 2018
Jul 15, 2018: The stars are adding extra intellectual flair to your usual practical approach, giving you a distinct advantage over whomever's unlucky enough to be your competition. Weekend or not, don't be afraid to self-promote as soon as you get the chance.
More Free Horoscope Readings