Cancer Career Horoscope For Today, Tomorrow & Yesterday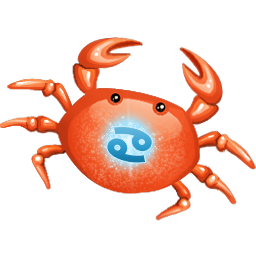 Cancer

21 Jun - 22 Jul)
Today's Career Horoscope For Cancer
Today: Saturday - February 27, 2021
Dear Crab, a long-term project or message you have been working on is finally receiving the interest it deserves. Your ruling planet, the moon, is full in the sign of Virgo in your third house of communication. This could finally bring word of a new teaching opportunity or platform to present your learnings. Embrace positive growth!
Tomorrow's Career Horoscope For Cancer
Tomorrow: Sunday - February 28, 2021
Cancer, make way for major inspiration at this time! The key is to not fear your own ideas because they are different. It's important for you to push forward with what you believe and communicate that to others in your industry. You could be faced with an ethical decision. Choose what's best for everyone and you.
Yesterday's Career Horoscope For Cancer
Yesterday: Friday - February 26, 2021
Cancer, you can find joy in learning, expanding your mind, and also feel the push to share your wisdom with others. If there is a creative or communications endeavor launching, this could be a positive push in your career. This is due to the Virgo moon in your third house of communication, forming an opposition with Venus in Pisces in your higher perspective. This is a positive aspect that is bridging the gap between your truth and success. Go for it, Crab!
More Free Horoscope Readings