Cancer Career Horoscope For Today, Tomorrow & Yesterday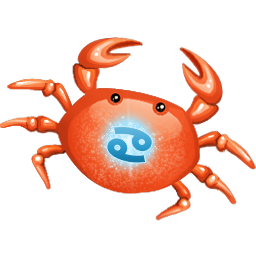 Cancer

21 Jun - 22 Jul)
Today's Career Horoscope For Cancer
Today: Monday - January 22, 2018
Take care of money and big-picture financial issues as soon as possible next week. Put off just about everything else until you're sure you're moving toward (or deeper into) the black. This is not the time to let the bottom line slip away.
Tomorrow's Career Horoscope For Cancer
Tomorrow: Tuesday - January 23, 2018
You will really connect with clients in a deeper way than you are used to, and they will appreciate your display of understanding. It might yield more orders or just more word of mouth. Either way, expect a broader audience.
Yesterday's Career Horoscope For Cancer
Yesterday: Sunday - January 21, 2018
The results are in -- and you've done quite well for yourself. But your family and friends? Not so much. You've been so busy working and getting ahead, you've left your loved ones in the dust. Take some time today to allow them to catch up.
More Free Horoscope Readings